Curious Sounds in Curious Spaces
Saturday 7th April / 12-5pm
Symphony Hall, Birmingham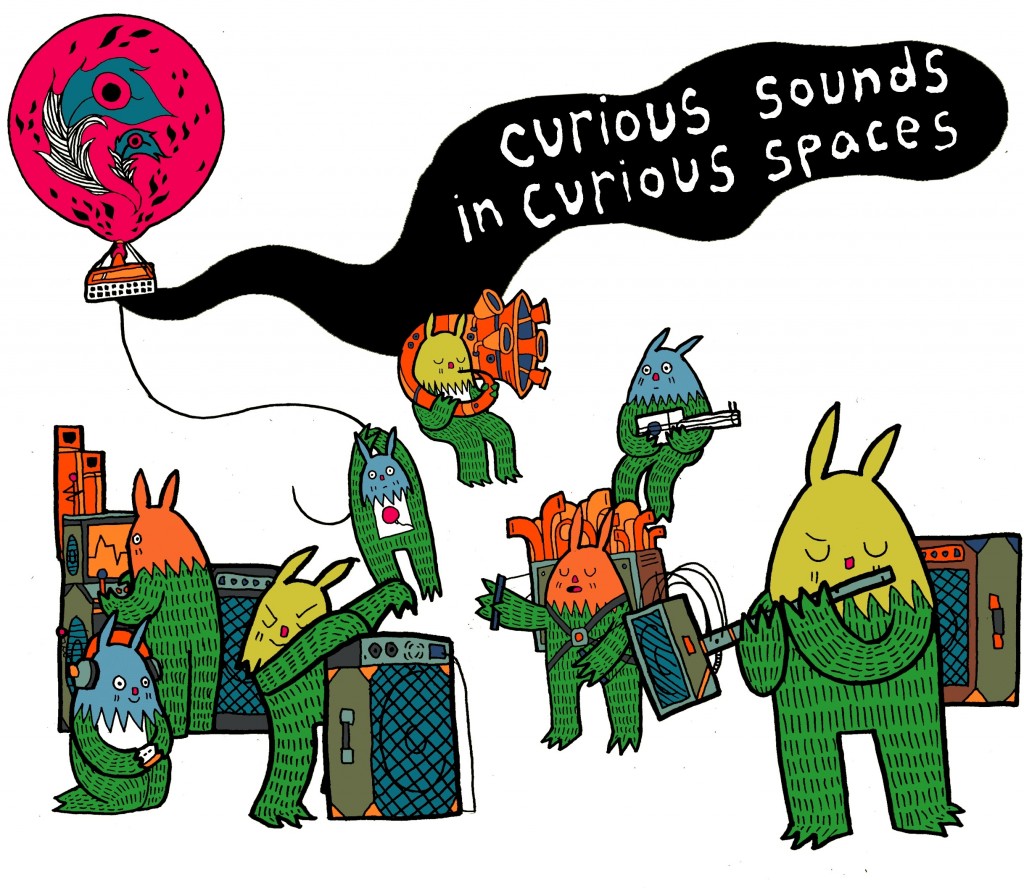 On Saturday 7th April from 12-5pm SOUNDkitchen will be presenting two sound installations as part of Curious Sounds in Curious Spaces. Curated by Fierce as part of the wider Fierce Festival (29th March – 8th April)  and contributing to Symphony Hall's 21st anniversary celebrations, this free, family friendly event will present the more unusual side of sound and music.
"Symphony Hall will become a laboratory of ear-opening sound experiments, a chance to discover the mechanisms behind sound and explore areas of Symphony Hall not usually open to the public. 'Curious Sounds in Curious Spaces' will feature music based performances, installations, educational interactive activities and workshops for all the family."
SOUNDkitchen are excited to be part of this event and hope you'll come and join us. Look out for our Sonic Tree (courtesy of Hear This Space), multi-channel installation on the ground floor next to the music shop. It will be playing a selection of sound compositions from a variety of artists including:
Antti Sakari Saario / Els Viaene / Norah Lorway / Charles Celeste Hutchins / Jonty Harrison / SOUNDkitchen team
and field recordings from:
Simon Whetham / Jez Riley French / Martin Clarke / Felipe Otondo / Coryn Smethurst / Christiaan Cruz / Dallas Simpson / Diane Duta  and more.
Don't forget to head upstairs and search out 'The Theatre of the Mind', another mutli-channel installation using vintage radios that celebrates the birth of commercial radio broadcasting and features archive broadcasts and commercials.
There will also be another chance to experience STONEsoup, our collaborative sound and visual work featuring work from 14 artists which will be screened throughout the day. Contributing artists are:
Iain Armstrong / Peter Batchelor / Bobby Bird / Nic Bullen / Martin Clarke / Peter Cusack / Cormac Faulkner / Julien Guillamat / Mark Harris / Shelly Knotts / Francisco Lopez  /Annie Mahtani / Ross Millar / Chris Tarren
Other highlights from the programme include musical automata in the form of Felix's Machines, the chance to perform in Jem Finer's Mobile Sinfonia, Phil Minton's Ferral Choir and Birmingham locals Juneau Projects and 8Bit Lounge.