February is turning out to be the month for experimental new music in Birmingham. We recommend you have a taste of some of these…

BEAST – Encounters
Friday 15th – Sunday 17th February | Bramall Music Building | University of Birmingham
Birmingham ElectroAcoustic Sound Theatre present a weekend of multi-channel immersive sound in the new Elgar Concert Hall at Birmingham University. The programme includes 'Encounters in the Republic of Heaven' by Trevor Wishart, a large scale work constructed in four Acts, combining portraits of individual speakers recorded in the North East of England.
Sunday's concert is also an opportunity to hear new works from the BEAST studios including  'Musique Hivernale' by SOUNDkitchen's Julien Guillamat.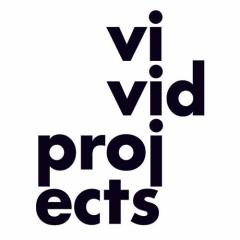 VIVID PROJECTS – Revolution 01: Ladies & Gentlemen, How Long Will they Last?
Friday 22nd February | 7pm | Minerva Works
VIVID Projects return to the Birmingham scene with the launch of  33 Revolutions, an eight-month series of multi-media events that ask the question – Can art and culture be a catalyst for social change?
Revolutions 01: Ladies & Gentlemen, How Long will they Last? is a new commission by local artist Justin Wiggan. The work features dancers Rosie Kay and Guilherme Miotto, a soundscape created by Justin Wiggan in collaboration with Louis Robinson and his horn group and a choir led by Clare Edwards.

NETWORK MUSIC FESTIVAL 2013
Friday 22nd – Sunday 24th february | The Edge
Network Music Festival returns to Birmingham to present a weekend of innovative hi-tech musical performances and installations from local and international artists, all of which feature networking as part of the aesthetic.
NMF have worked with guest curators to offer a packed programme including special guests The Hub (USA), live-coding band Slub (UK), wireless laptop band PB_UP (DE), audio-visual laptop duo Alo Allik (EST) and Yota Morimoto (BRA)  and many more.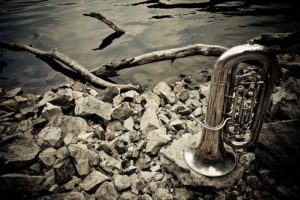 SOUNDkitchen Series # 01
Thursday 28th February | 8pm | Hare and Hounds
To round of the month we launch our own 2013 series of live events with another opportunity to see Justin Wiggan, this time with a performance of 'The Doberman Variations'. Stuart Estell and Sam Underwood will be performing as ORE and extending their line up of amplified tubas with some special guests. We are also welcoming Szilárd the solo musical alias of emerging Brooklyn-based sound artist, Jeremy Young.