SOUNDkitchen's Iain Armstrong and Annie Mahtani have been selected to perform at Metanast on 26/09/14 at MediaCityUK in Salford. A review of their recent performance at our last SOUNDkitchen event is on the Fluid Radio site.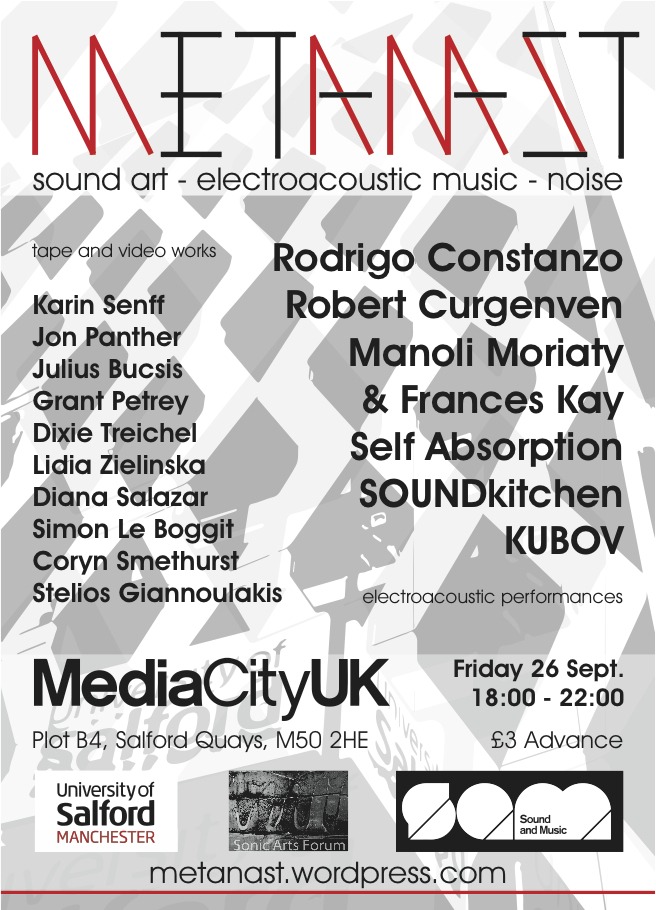 The duo will perform an 8 channel version of their current live set to take advantage of the loudspeaker system available at the University of Salford's Digital Performance Lab. The event, organised and curated by the Metanast Collective, features diverse sonic arts from national and international artists. An acousmatic diffusion concert presents fixed media sound and video works followed by a concert of live performances. Armstrong & Mahtani are in the 8pm performance programme alongside SOUNDkitchen friends Robert Curgenven and Rodrigo Constanzo amongst others.
Full event listings and booking info is available on the Metanast website.