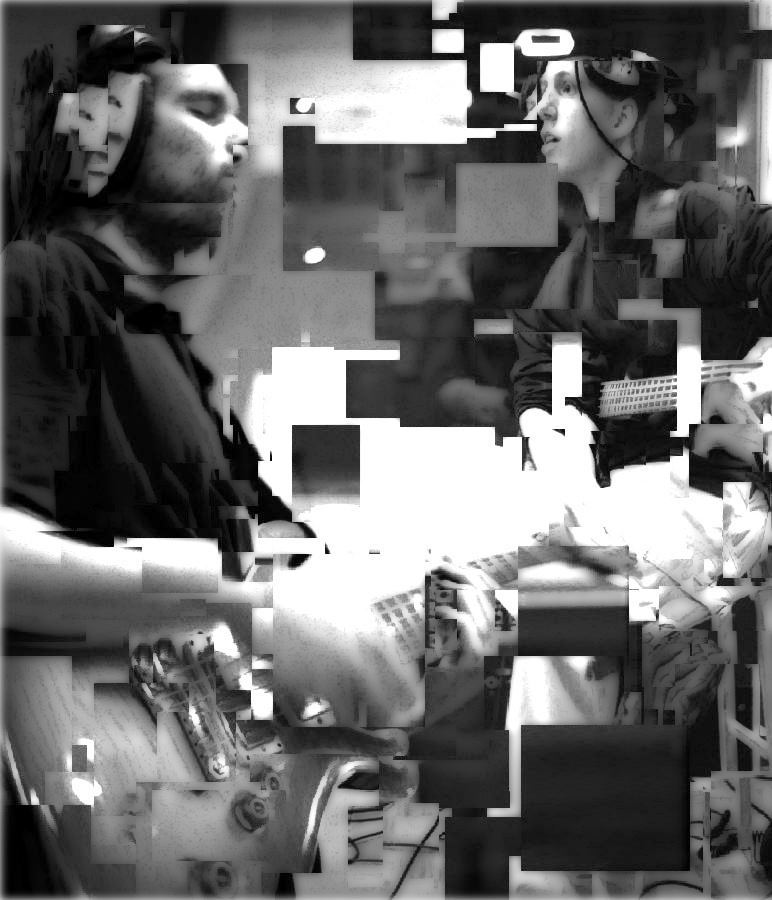 Composer, improviser and guitarist, Sylvain Pohu is a founding member of the contemporary jazz ensemble [iks] and, since 2007, is also its artistic director. He is also an active member of the collective Point d'écoute and the Ligue d'improvisation musicale de Montréal (Montreal Musical Improvisation League). His music is mainly published on Ora.
Another dimension of Sylvain's work is the design and production of sound installations and videomusic pieces. Parallel to the aforementioned activities, Sylvain is currently researching the role of improvisation in the compositional process and in real-time processing as part of a doctoral degree, whose aim is to explore the expressive possibilities of improvised electroacoustic music.
www.thepoh.com
Pierre Alexandre Tremblay is a composer and a performer on bass guitar and sound processing, in solo and within the groups 'ars circa musicæ' (Sophie Aime, Paris), 'de type inconnu' (Ora, Montréal), and 'Splice' (loop collective, London).  His music is mainly published on Empreintes DIGITALes and Ora.
He is Reader in Composition and Improvisation at the University of Huddersfield in England, where he also leads the electronic music studios. He also worked in popular music as producer and bass guitarist, and is interested in video music and in DSP. He likes oolong teas, reading, and walking. As a founding member of the no-tv collective, he does not own a working television set.
www.pierrealexandretremblay.com