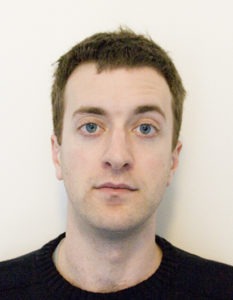 Martin Clarke is a sound artist, recordist and filmmaker. His work makes extensive use of environmental sound and video material to create layered, abstract, formal spaces which are often representational in appearance; and have been screened, performed, installed and broadcast internationally in concert, at festivals and on radio.
Martin studied composition with Robert Dow at the University of Edinburgh, and completed his PhD with Jonty Harrison at the University of Birmingham in 2008. He is currently based in London.
In 2010 Martin worked on Gachagda a short film made with Alicja Rogalska shot on location in Georgia; a soundtrack to the film Leviathan by Richard Mosse, screened at Para Bellum 12mm at Ca l'Arenas, Museu de Mataro, Barcelona and released an EP states, on Standard Form.
Upcoming projects include an online release of field recordings from Georgia and Armenia on Gruenrekorder and a commission with Alicja Rogalska by Łódź Art Museum for Łódź! Słucham?.

www.rockscottage.net
www.gruenrekorder.de
www.standardform.org