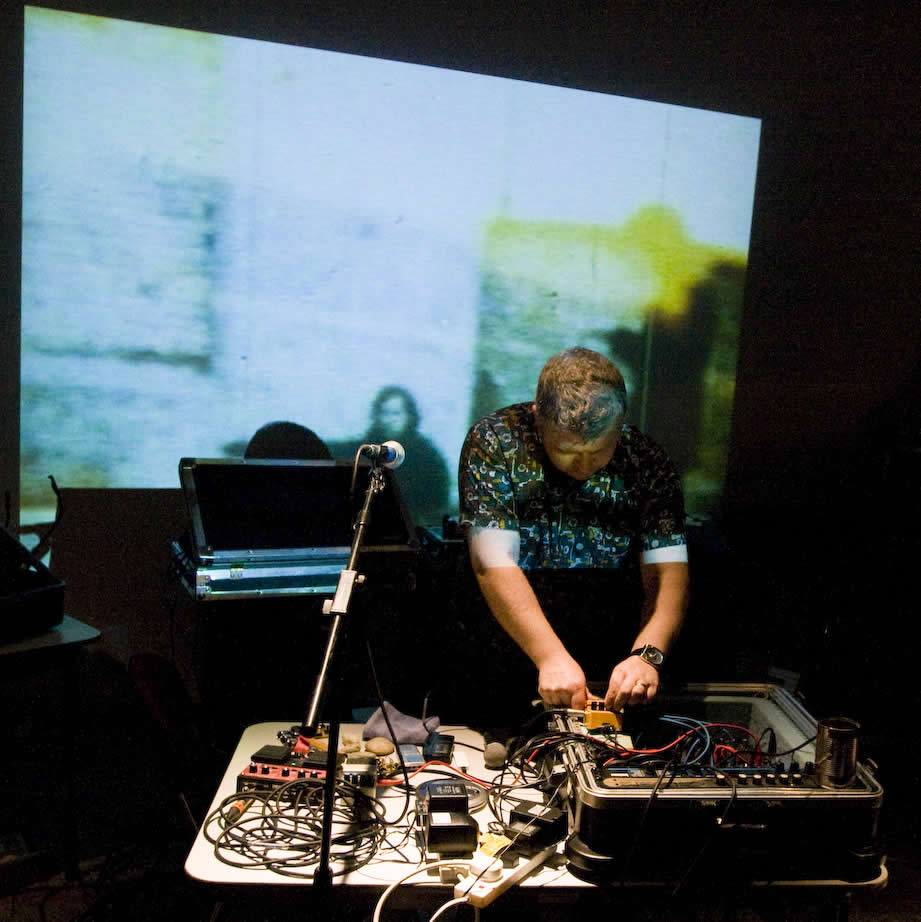 (photograph by Stuart Green)
Nicholas Bullen is a sound artist, composer and writer whose practice is focused on explorations at the margins of representation and experience (with a particular focus on live performance and improvisation).
He has a 30 year history of composition (appearing on over 35 recordings) and live performance (performing extensively across the globe both solo and collaboratively, beginning as a founder member of the 'extreme' music group Napalm Death).
His work spans a range of fields and media including sound art (including sound installations and sound design for artist's radio), texts and lectures, film and curation, alongside ongoing performance at art galleries, music festivals and cinemas. The work has been performed or installed at numerous locations in the United Kingdom (including Tate Britain, the Institute of Contemporary Arts, Hayward Gallery, Serpentine Gallery and others) and abroad (including Art Basel, Creative Time, Schirn Kunsthalle, Ultima Oslo and others).
Forthcoming projects for 2011 include sculpture and video installations in collaboration with visual artists Mark Titchner and Damien Deroubaix, a graphic score for live performance by the Dirty Electronics Ensemble during a residency at the Institute of Contemporary Arts, and live performances as part of the ongoing 'Breach' project (which explores strategies for transmuting the content and form of the human voice).