There are two festivals happening next week that we recommend to fans of experimental electronic music…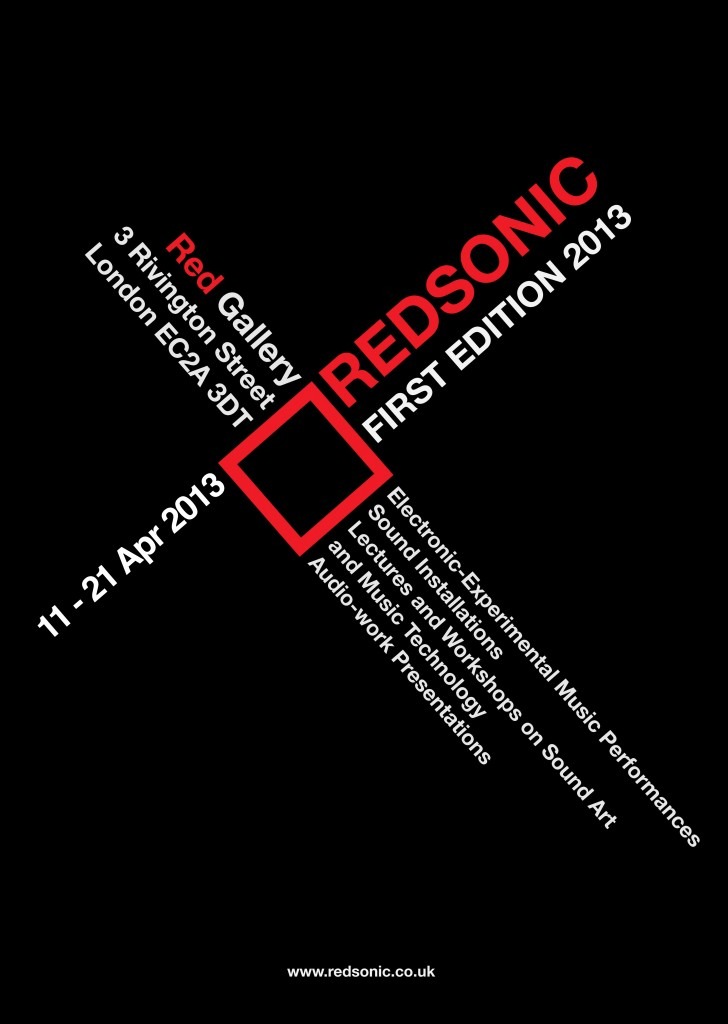 Red Sonic – First Edition  11-21 April 2013
This festival runs all week at Red Gallery in London and is presented in association with BEAST (Birmingham ElectroAcoustic Sound Theatre). The programme is focused towards acousmatic music with concerts of music from the BEAST studios (including a chance to hear works from all the SOUNDkitchen team!) and a selection of music from Mexico and Latin America. Topping the bill is seminal French composer Francois Bayle who will be presenting a showcase concert of his work. It's a great opportunity to hear the fantastic BEAST multichannel system in action.
For the full programme and further info visit the Red Sonic website.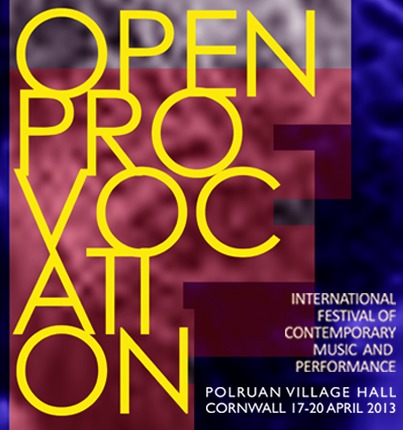 Open Provocation 17-20 April 2013
This is a four-day festival with 16 performances by artists from across the UK, Germany, Italy and Australia, all in a small riverside village in rural Cornwall. Organised by Robert Curgenven, who will be performing at SOUNDkitchen on 23 May, this is the third event in a series intended to increase the range of high quality arts and culture on offer in East Cornwall.
In addition to a performance from Curgenven, the line up includes SOUNDkitchen favourite Nicholas Bullen and other UK artists Iris Garelffs, Nigel Ayers, Lee Patterson and Matt Davis. For the full programme visit the Open Provocation website.
And if you feel you can't quite make it down to Cornwall you can support the project by buying a copy of the limited edition festival compilation CD featuring exclusive tracks by the festival artists.